Best Practices for Data Recovery from Failed Servers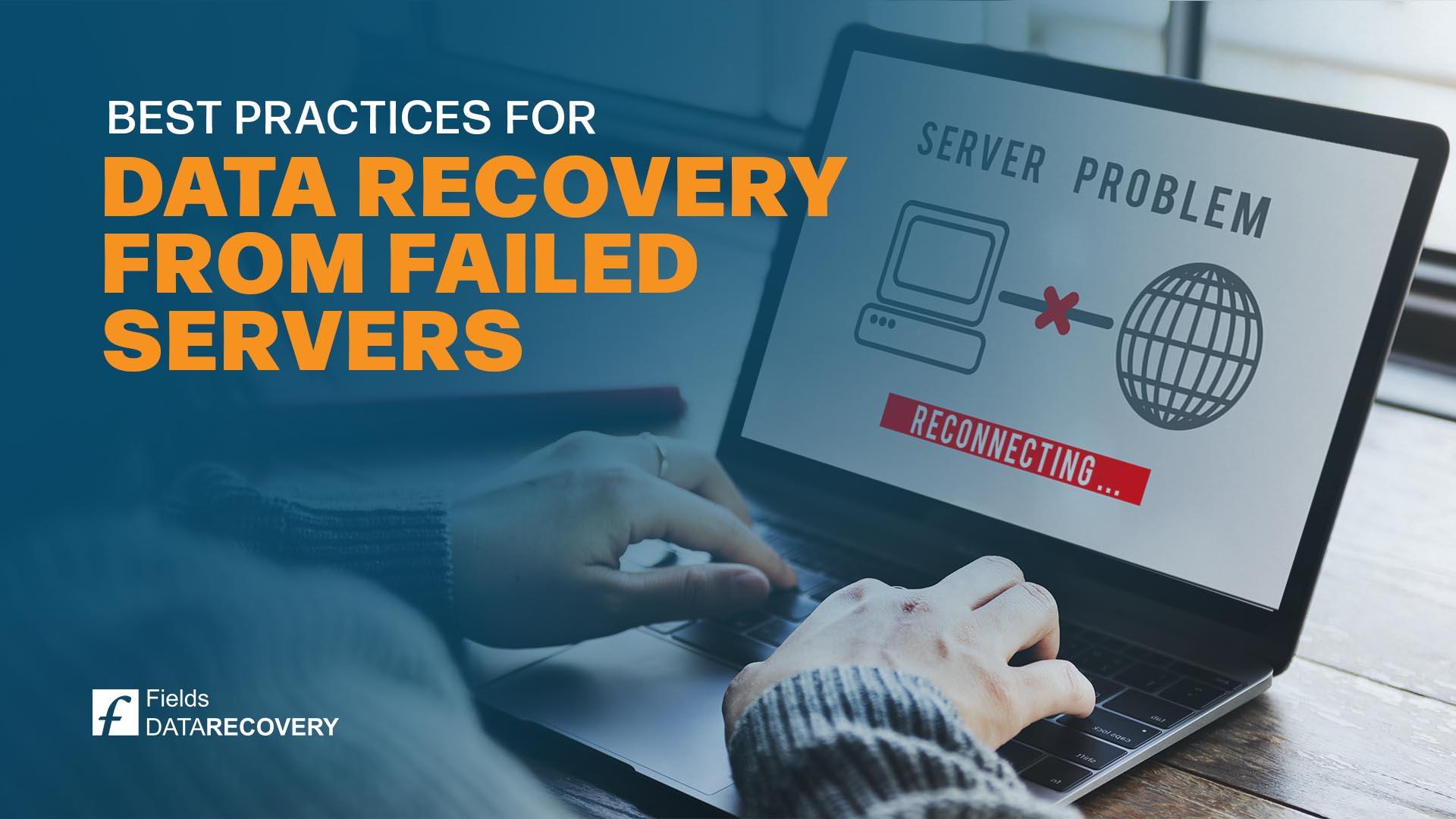 In today's business environment, data is everything. It's the foundation of many organisations. That's why when a server crashes, we panic. It's become increasingly important to prepare for such failures, but most companies still don't know the best way to tackle data recovery. As a data recovery expert, I would like to share with you some best practices for data recovery from failed servers. These practices will help prevent data loss, minimise downtime, and keep you prepared.
1. Regular Backups: In the event of server failure, it's important to have a backup plan in place. The 3-2-1 backup strategy is highly recommended. This means 3 copies of data, 2 copies locally, and 1 copy off-site. You should perform regular backups of your data, so you always have the most up-to-date copy. Regular backups help to minimise data loss and reduce downtime.
2. Identify the Cause of Failure: Identifying the cause of server failure will help to determine if data recovery is possible. Some common causes of server failure are hardware failure, software issues, and human error. Identifying the cause of failure will also help to determine the best course of action to recover the data. Whether it's DIY recovery or seeking a data recovery expert, knowing the cause of failure is the first step.
3. Human Intervention: If the data in question is business-critical, it's important that only qualified personnel attempt to retrieve the lost data. This data recovery process is a delicate operation that must be carried out with utmost care. Incorrect procedures, wrong tools, or inconsistent operations can further damage the data, causing permanent data loss.
4. Data Recovery Services: When it comes to data recovery, there are many Services. Choosing the right Service can save time, money, and most importantly, your data. Challenging data loss scenarios may require more sophisticated techniques like physical recovery of the media. Contact Fields Data Recovery today for our no data no fee recover service. Our technicians are experts in server data recover with a extremely high success rate to put your mind at ease.
5. Choose a Reliable Data Recovery Expert: Choosing the right data recovery expert is critical. To protect your data from further damage, consider some essential factors like data security, reputability, customer service, and turnaround time. An experienced and reputable data recovery expert will employ the latest techniques to save your data, minimise downtime, and ensure that your business continues to run.
Conclusion:
Losing valuable data is every business's nightmare. Therefore, it's crucial to prepare beforehand for server failure and adopt best practices for data recovery. Whether you prefer DIY data recovery techniques or seek a qualified data recovery expert, the underlying strategy should always focus on data security and customer satisfaction. Don't let unexpected server failure catch you off-guard. By applying these best practices, you can recover your valuable data quickly and get back to business as usual.
Fields Data Recovery are here to help you. Get in touch at 0800 083 7891 now to make the most of our no data no fee recovery service and recover your lost data.